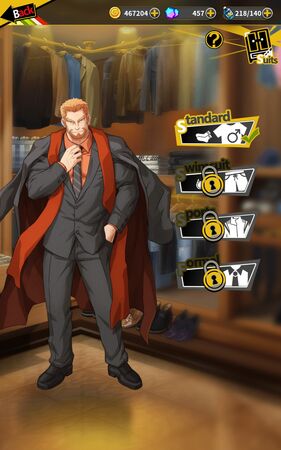 Age: 35
Height: 185 cm
Weight: 75kg
Constellation: Scorpio
Career: Politician
Hobby: Sex toy
Irresistible

Attacks a target multiple times up to a maximum of six times. This ability never misses. It can be blocked. If an opponent dies while under attack, subsequent attacks stop immediately.
All-powerful political figure with a profound knowledge. He is well versed in philosophy such as the truth of life. He has good judgement and strong eloquence when making decisions.
When activating his special, "Kneel before me...and turn!" . When he is the last to defeat an enemy, "Try my power once and remember it for a lifetime" .